Country Lessons
Published on December 15th, 2014 | by Sam
3
Roy Nichols Licks – The Bottle Let Me Down Fills
Roy Nichols is one of the fathers of chicken pickin' guitar.  His work with Merle Haggard set the standard (along with Don Rich and James Burton) for country guitar to follow.  The more Roy Nichols licks you can get into your chicken pickin' playing, the better! In this lesson we'll look at his fills on the last chorus to The Bottle Let Me Down .  This recording is from the album Swinging Doors and the Bottle Let Me Down and this solo starts at 2:05.  Make sure to also check out the lesson on Roy Nichols licks for the intro to the tune.
Roy starts these fills with an oblique bend – one note stays the same while the other is bent.  The first Roy Nichols lick is over the D chord.  He resolves the bend to another bend, this time on the b3 which is bent almost up to the 3 and resolved to the root.  The end of the measure features the same lick as the intro– the 4th being pulled and also resolved to the open D string.
The next line is over an A chord.  He actually transposes the previous lick, but changes the strings.  He uses the b7 held while the 4th is bent to the 5th.  He also uses a similar ending to this lick, bending the 4th up to the 5th, b3 up to the 4th, and finally ending on the root of the A chord.
His last fill is very similar to the intro lick.  He bends the B string up to the 3 of the A chord twice, then uses the prebend and muted notes.  The line is slightly different this time as he does not resolve it quite yet.  Later in the section, he uses the like from the second measure to resolve the lick (not TABed here).
Try to play these licks along with the recording as much as possible to get the feel of the tune and licks.  Roy Nichols is a master at playing a great fill at the right time.  He really stays out of Merle's way but adds a ton to the song.  Also notice that his licks tend to lead your ear towards the next chord or next context.  This is a really important skill that will set your playing apart from others.
Here's a YouTube video of the tune so you can hear some of these yourself: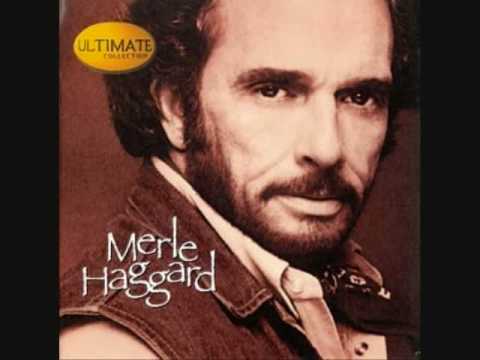 Make sure to check out all of my country guitar materials on Amazon and for sale here!  Chicken Pickin' Basics is available on Amazon, and Chicken Pickin' Vocabulary is available here and on Amazon.