Country Lessons
Published on February 23rd, 2015 | by Sam
1
Reggie Young Chicken Pickin Licks- Family Tradition
Hank Williams Jr crafted a brilliant song pointing out his tendencies to substances.  Reggie Young, another unsung guitar hero, provides some great guitar work on the song, propelling it to a country classic.  These 4 Reggie Young chicken pickin Licks are great ones to add to your vocabulary.
Reggie Young is one of the most recorded telecaster players of the 1970s, playing on many of Hank Williams Jr, Waylong Jennings, and other stars from the outlaw period as well as many other standard song writers.  He even played on Elvis's Suspicious Minds recording.  With all the credentials he has it is surprising that Reggie Young is rarely discussed among even country guitar enthusiasts.  He typically plays licks that just fit the song, but will sometimes pull out some chopsy, guitar-istic stuff.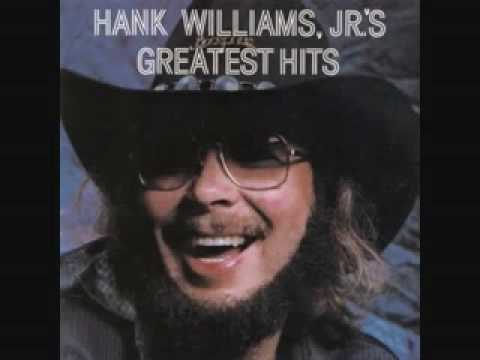 Reggie Young Chicken Pickin Lick 1
The first lick we'll look at is a fairly typical lick, but his placement at the end of a verse really cements it as a classic chicken pickin lick. Most of this one is comprised of the E minor pentatonic scale (we're in the key of E by the way).  He ends this one with a nice slide to the 3rd of the chord and jump to the tonic on the D string.
Reggie Young Chicken Pickin Lick 2
Reggie Young plays another fairly typical rock lick, but again the context turns this one into country gold (to borrow from a song about Jr's dad).  Again key of E, this time the bend brings us to the 3rd of the chord and a pretty typical major pentatonic run back to the root.
Reggie Young Chicken Pickin Lick 3
Lick 3 is here to show the way country players will 'follow the changes.' Notice that Reggie plays the first part of the lick firmly in the key of A, then uses a slide into the 3rd of the B chord (D#) and another jump up the the root.  We're seeing Reggie use that move quite a bit here – a slide into the 3rd and jump UP to the root.
Reggie Young Chicken Pickin Lick 4
This lick features a really cool ending – the country low bend down to root.  He makes a nice jump down to the low notes, showing that you don't always have to smoothly make it from one area to the next.  This is similar to many Luther Perkins and Maybelle Carter licks!
Make sure to check out all of my country guitar materials on Amazon and for sale here! Chicken Pickin' Basics is available on Amazon, and Chicken Pickin' Vocabulary is available here and on Amazon.