Videos
Published on January 21st, 2013 | by Sam
1
10 Essential Country Jazz Videos
A lot of times when I talk about combining country and jazz people give me a raised eyebrow, 'country jazz?!-seriously?'-look.  I always tell them that it's in the roots of the music which of course gets me an even weirder look.  So I thought I'd share with all of my readers some of the best country jazz from the years.
Country Jazz
Some jazz artists found some of their repertoire in country music.  This in a way makes these songs country jazz songs.
Louis Armstrong & Jimmie Rodgers-Blue Yodel Number 9
This is one of the earliest recordings of the combination, but you really can't get much more iconic than Louis Armstrong with Jimmie Rodgers.  These two were at the forefront of their musical genres in the 1930s and this combination really works.  It's really easy to hear that the roots of these two styles start in a very similar place.

Hank Garland – Polka Dots and Moonbeams, and more
Garland truly was in both worlds.  While he rarely combined the two styles he was equally adept in both.  Check out his beautiful rendition(s) of Polka Dots and Moonbeams.  Then check out the second video featuring the Hank Garland Stomp-Giant Steps anyone??  I also included his iconic Sugarfoot Rag as well.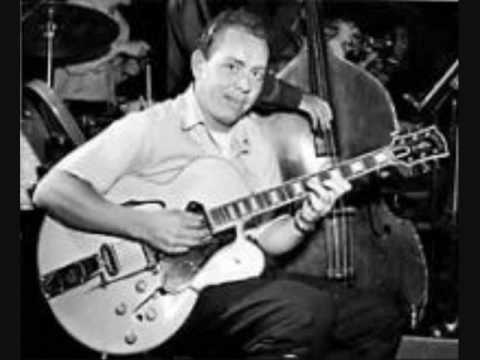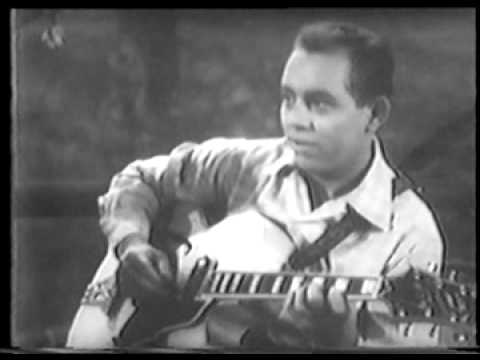 Sonny Rollins – I'm an Old Cowhand
Sonny Rollins released an entire album of western inspired music.  Here he approaches some country flavored material with his virtuosic jazz style.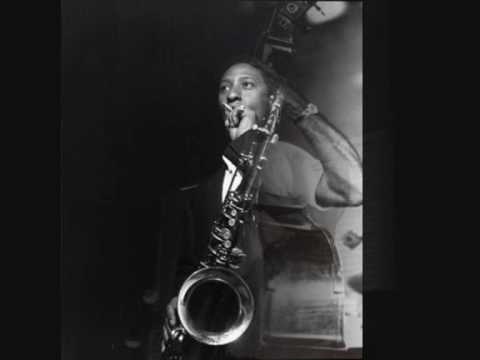 Bill Frisell – Shenandoah
Frisell is one of my favorite guitarists, maybe even my favorite.  I love his different versions of Shenandoah and this live solo version is incredible.  This one isn't pure country (Bill has played tunes by Johnny Cash and Hank Williams) but is close enough.  The setting would have been a very cool place to see Frisell play solo live.  This DVD is a must-have.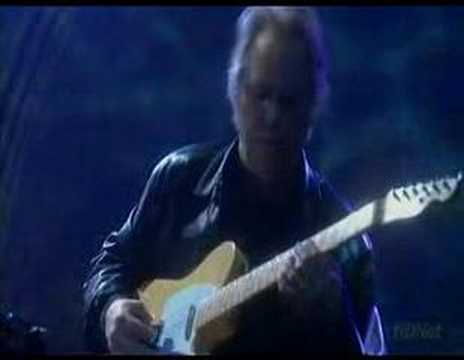 Wynton Marsalis with Willie Nelson – Unchain My Heart
Wynton Marsalis tackled an entire album playing country with Willie Nelson.  Nelson had been releasing his own versions of standards for years (see below).  Similar to the Armstrong/Rodgers combination, you can hear that these two styles really share some solid roots.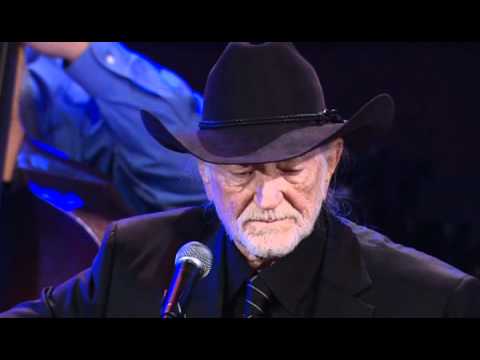 Jazz Country
Other times country artists would try to incorporate a jazz flavor into their playing.  These recordings are all jazzed country songs.
Bob Wills – Wang Wang Blues
Bob Wills pioneered and essentially codified the Western Swing style.  This band was always grooving, and here they sound like a little big band with horns and everything.  They almost have a New Orleans feel.  Check out more of this band as they found a great meeting point between country and jazz that was imitated for years to come.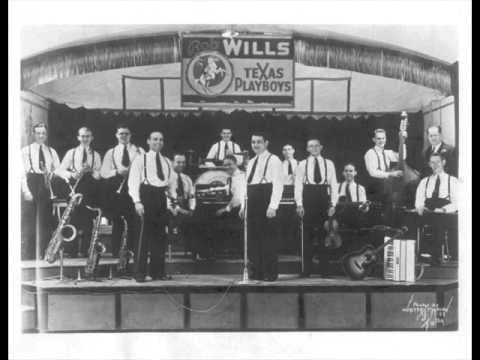 Jimmy Bryant – The Night Rider
Here is an example of country guitarist Jimmy Bryant (and steel guitarist Speedy West) playing a rhythm changes-ish tune but using country aesthetics.  Very interesting. Bryant is stunningly good at the guitar (this recording doesn't show it as much as some others do) and it would be a very good idea to check out more of his catalog.
[youbue=http://www.youtube.com/watch?v=7E7Aok7xMxc&w=600]
Buddy Emmons – Killer Joe
Buddy played pedal steel on a ton of country recordings, but his real love is with jazz music. Here he is accompanied by a big band playing the jazz standard Killer Joe.  Emmons tears it up, and dig the synthy sound from guitarist Phil Baugh.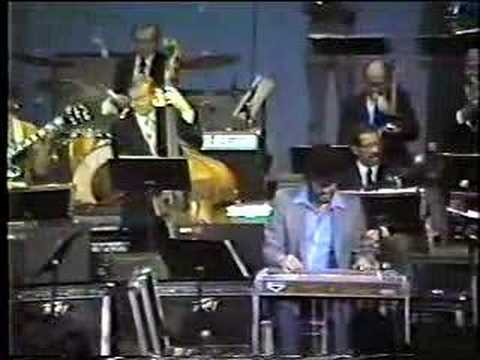 Willie Nelson – Stardust
Nelson has made some standards a steady part of his repertoire for years.  Here he plays on the Leno show in the 90s.  He applies his country stylings to the classic jazz tune.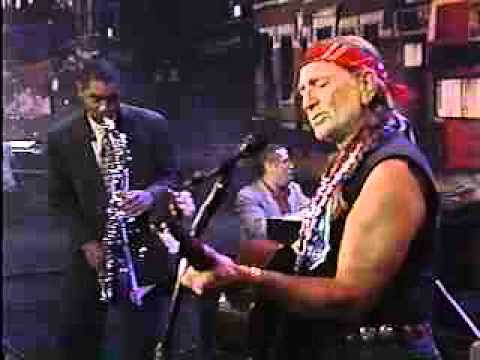 Brent Mason – Smokin' Section
Brent is one of the most recorded guitarists of all time.  Here he plays a rhythm changes inspired tune.  He steers pretty clear of the regular country licks but still shreds this tune.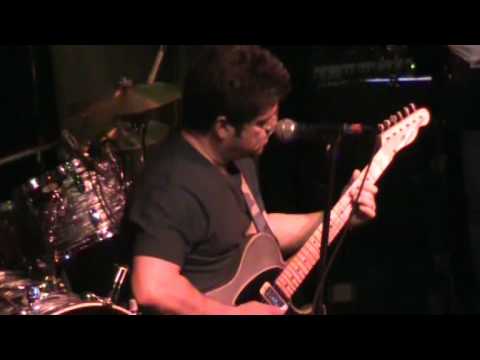 Really you could keep adding tunes to this list.  Check out artists like Steve Travoto or Jim Campilongo.  Pat Metheny even straddles the boundaries on his more recent acoustic recordings and some of his earliest recordings.  You could mine ideas from Bill Frisell for years and listen to the way Brad Paisley incorporates jazz and western swing on every recording he has released so far.  Danny Gatton, Jimmie Rivers, it just goes on.